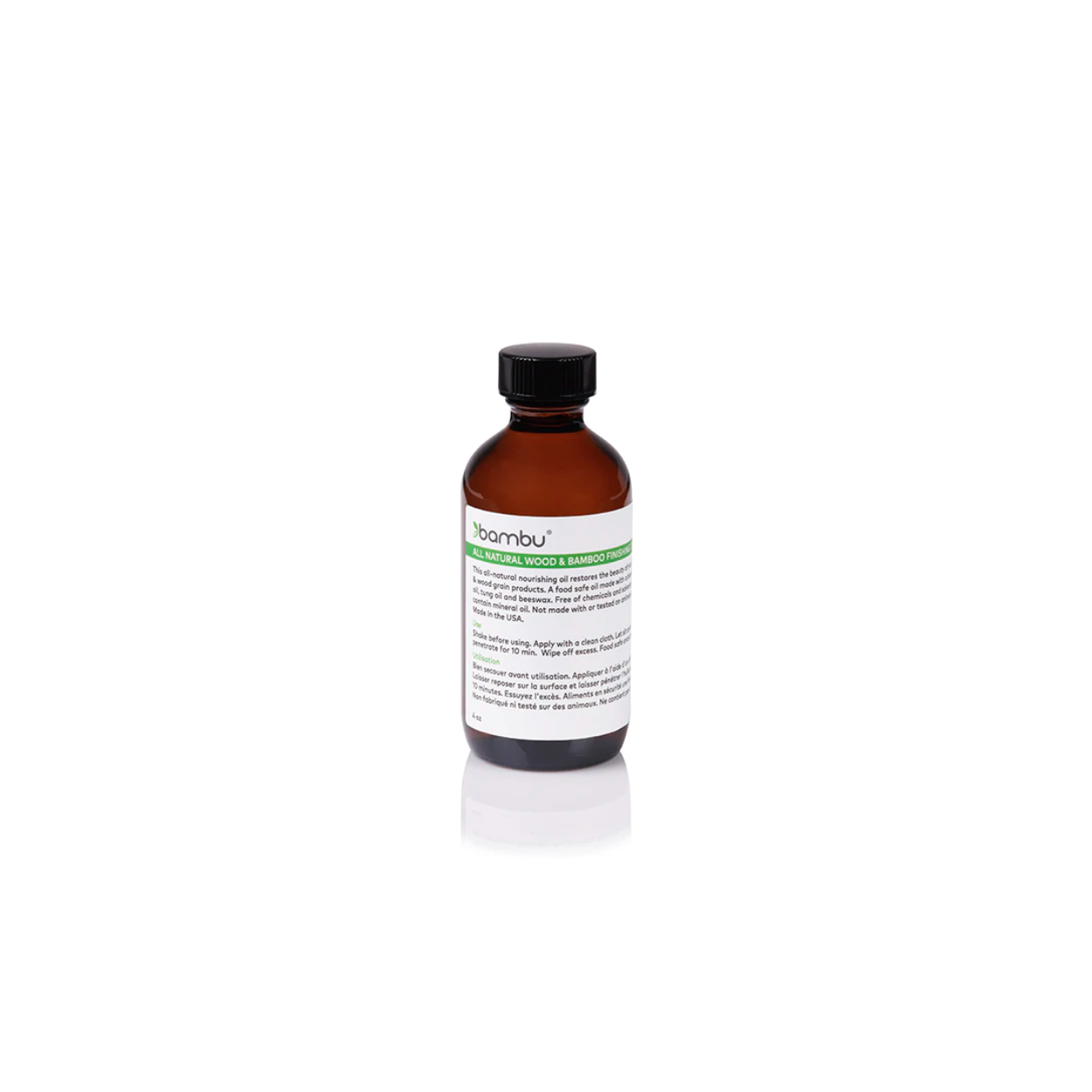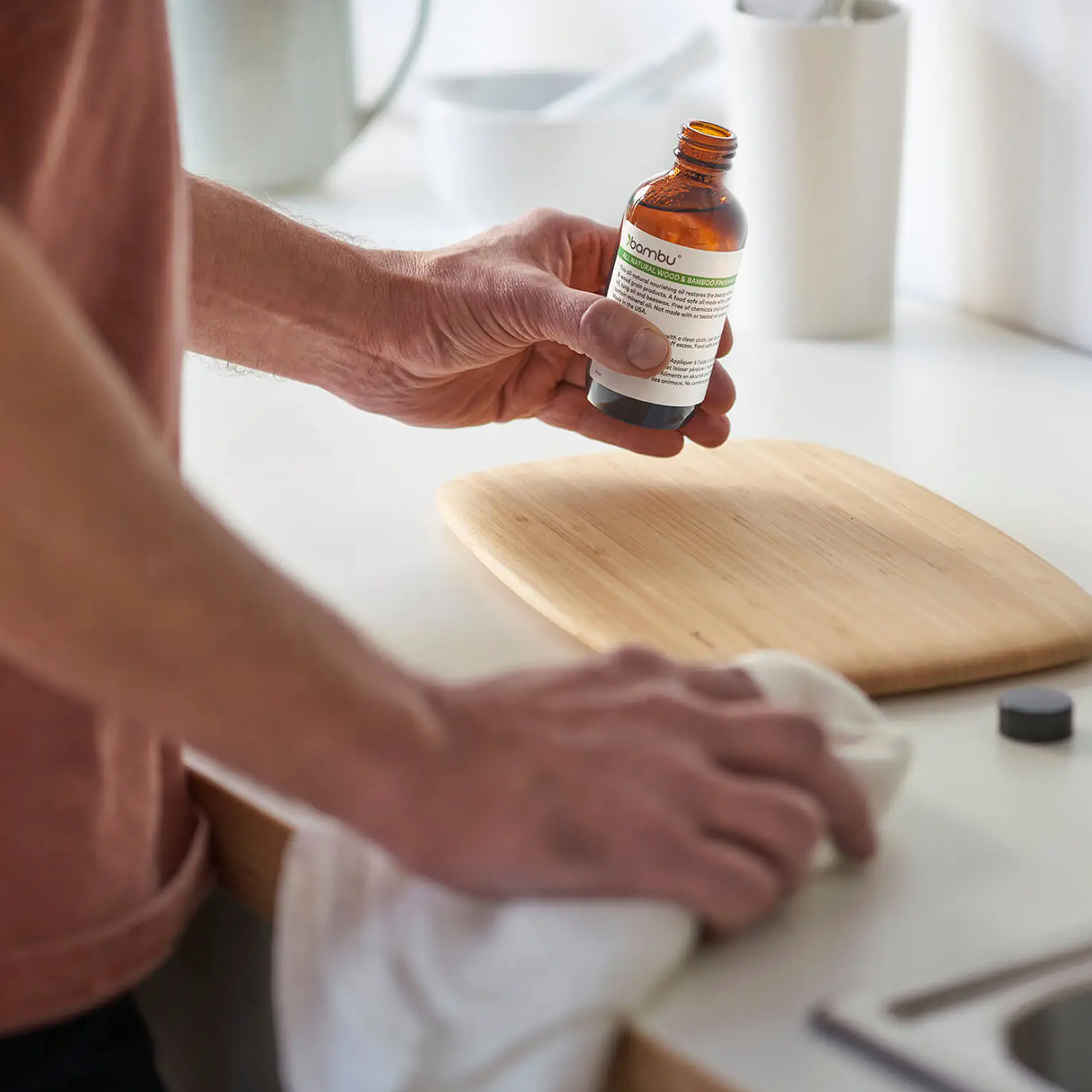 Bamboo & Wood Finishing Oil
---
[Bambu] Bamboo & Wood Finishing Oil
Bamboo and Wood Finishing Oil is handcrafted in small batches with the highest quality, all-natural ingredients from sustainable resources.

Bamboo and wood cutting board oil is made from a proprietary blend of Special Aged Linseed Oil, Pure Tung Oil, and Pure Beeswax. This blend is made without the use of GMO ingredients, toxic heavy metal dryers, chemical processing, petroleum distillates, or bleaching. This product is biodegradable, non-ozone depleting, and safe for the people applying it.
Great for all types of wood and bamboo grains, our bamboo cutting board oil is easy to use and will keep your products looking new for years to come.
How to Care for Bamboo Cutting Board
Use: Shake before using. Apply with a clean cloth. Let sit and allow oil to penetrate for 10 min. Wipe off excess. Food safe once dry.
4 oz glass bottle
Easy to use
100% food safe
Moisturizes and nourishes bamboo and wood materials
Use a little each use and the bottle will last for a long time
Not made with or tested on animals
Artful Craftsmanship & Cherishing Imperfection

Embracing the Beauty of Imperfections: Our unique collection is crafted from natural materials and lovingly handcrafted, resulting in delightful variations. It's important to note that the following characteristics are not defects but rather charming features that make each piece one-of-a-kind. Therefore, they are ineligible for return or refund:

- Tiny black holes and bubbles.
- Surface imperfections that add character.
- Inconsistent color tones, celebrating the organic nature of the materials.
- Different weights, sizes, and shades, showcasing the individuality of each item.
- Irregular patterns, lending an artistic touch to the design.
- Tiny irregularities of contact parts, highlighting the craftsmanship.
Actual product color may vary from the images shown.

Every monitor or mobile display has a different capability to display colors, and every individual may see these colors differently. Lighting conditions at the time the photo was taken can also affect an image's color. 

Spend The Nine cannot guarantee that the color you see accurately portrays the true color of the product.
California Prop 65: This business may sell products with chemicals known to the state of California to cause cancer, birth defects, or other reproductive harm. California Health and Safety code 25249.5 st seq.

For more information: www.P65Warnings.ca.gov