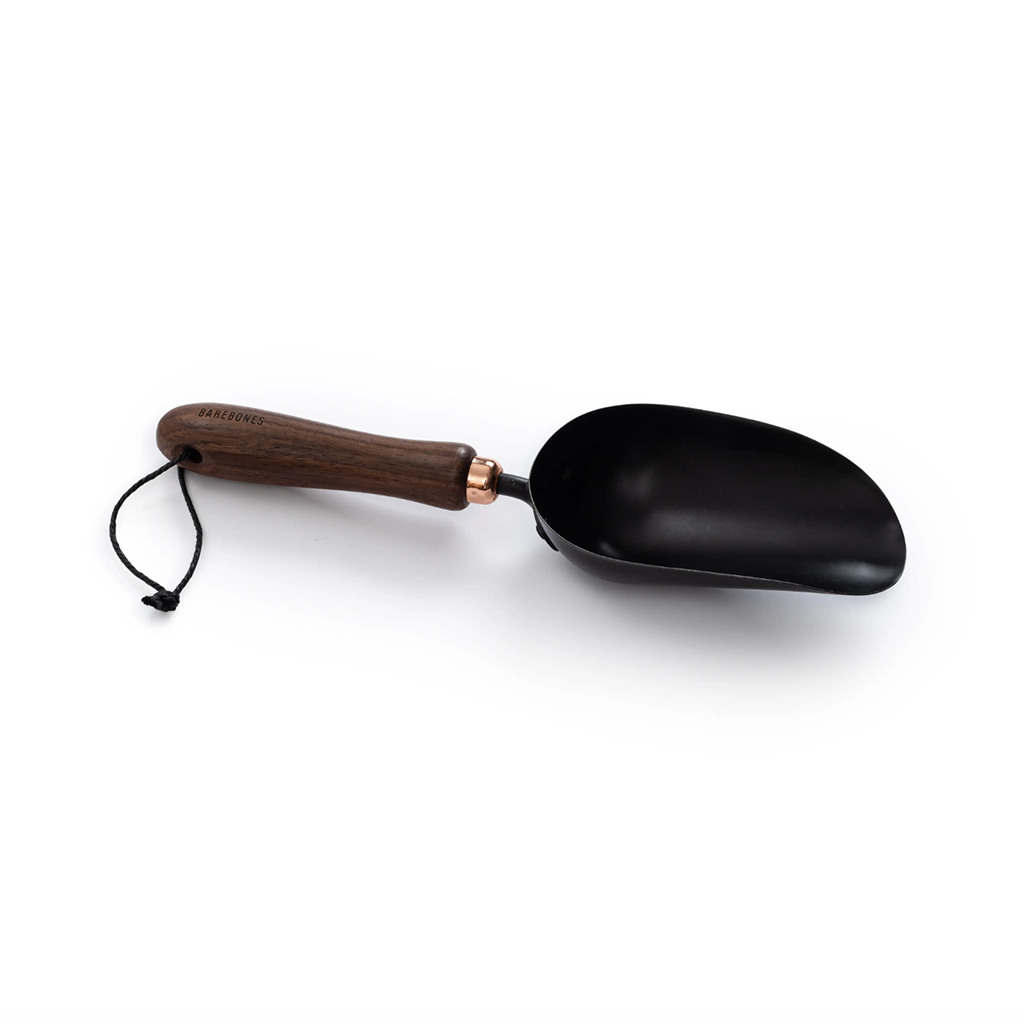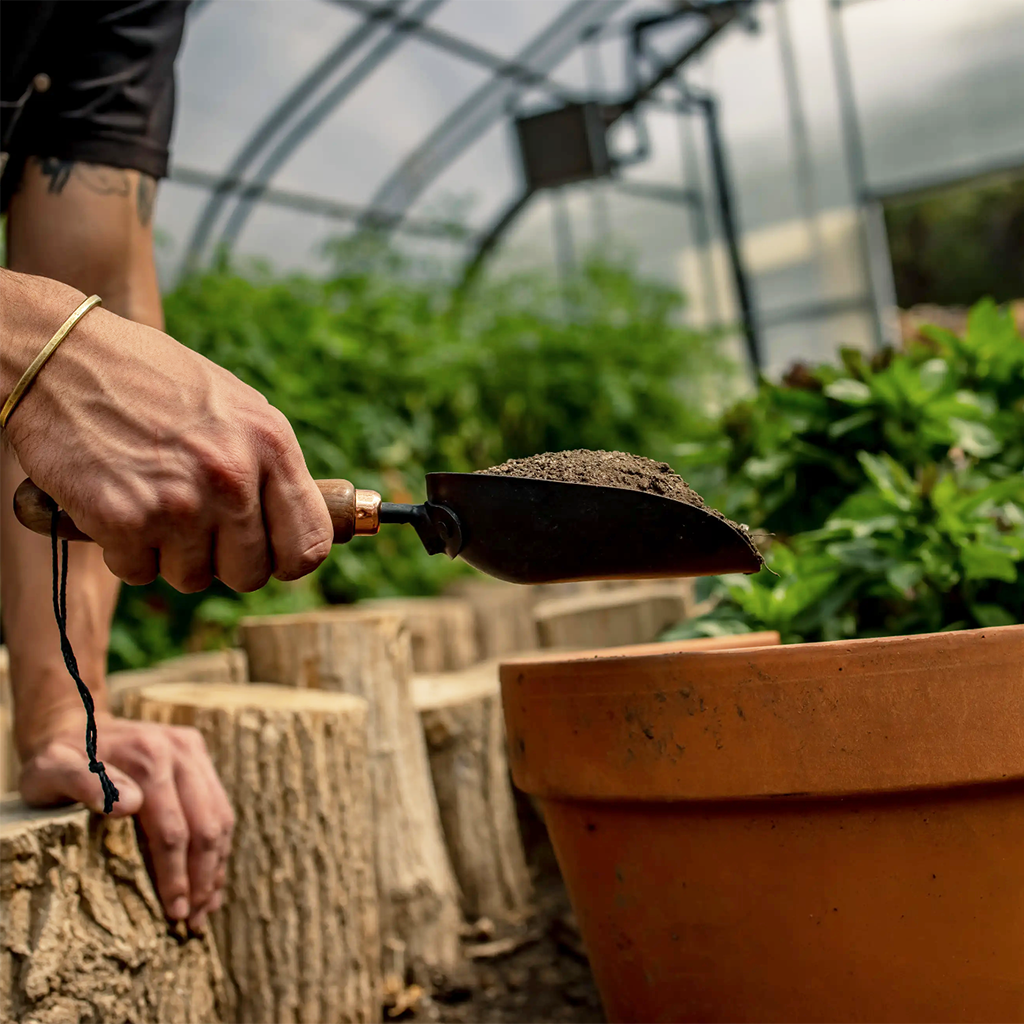 Garden Scoop
---
Barebones Garden Scoop
This oversized garden scoop is your go-to tool when the trowel just won't do. Ideal for quickly prepping beds and planting seedlings in both garden beds and plant containers, the Garden Scoop features a deep belly and high sides that prevent spilling. Constructed with an ergonomic, heat-treated stainless steel blade and comfortable walnut handle: a duo worthy and capable of a lifetime of use.
Details
• Rust-resistant
• Heat-treated stainless steel
• Ergonomic design
• Walnut handle
• Blade can be resharpened as needed

Items included:
1 Garden Scoop

Materials:
Walnut handle
Scoop: Heat-treated 430 stainless steel
Shaft: Heat-treated 410 stainless steel

Dimensions:
12.50" x 3.50" x 1.50"
0.40 lbs

Care Instructions
Simply wipe or scrub clean. Once fully dry, apply mineral oil to keep it from rusting.
-
Imported. As a Certified B Corporation, Barebones ensure that its commitment to safe, ethical, and sustainable practices is upheld by each company and artisan that touches the products worldwide, without exception.

Artful Craftsmanship & Cherishing Imperfection

Embracing the Beauty of Imperfections: Our unique collection is crafted from natural materials and lovingly handcrafted, resulting in delightful variations. It's important to note that the following characteristics are not defects but rather charming features that make each piece one-of-a-kind. Therefore, they are ineligible for return or refund:

- Tiny black holes and bubbles.
- Surface imperfections that add character.
- Inconsistent color tones, celebrating the organic nature of the materials.
- Different weights, sizes, and shades, showcasing the individuality of each item.
- Irregular patterns, lending an artistic touch to the design.
- Tiny irregularities of contact parts, highlighting the craftsmanship.
Actual product color may vary from the images shown.

Every monitor or mobile display has a different capability to display colors, and every individual may see these colors differently. Lighting conditions at the time the photo was taken can also affect an image's color. 

Spend The Nine cannot guarantee that the color you see accurately portrays the true color of the product.
California Prop 65: This business may sell products with chemicals known to the state of California to cause cancer, birth defects, or other reproductive harm. California Health and Safety code 25249.5 st seq.

For more information: www.P65Warnings.ca.gov