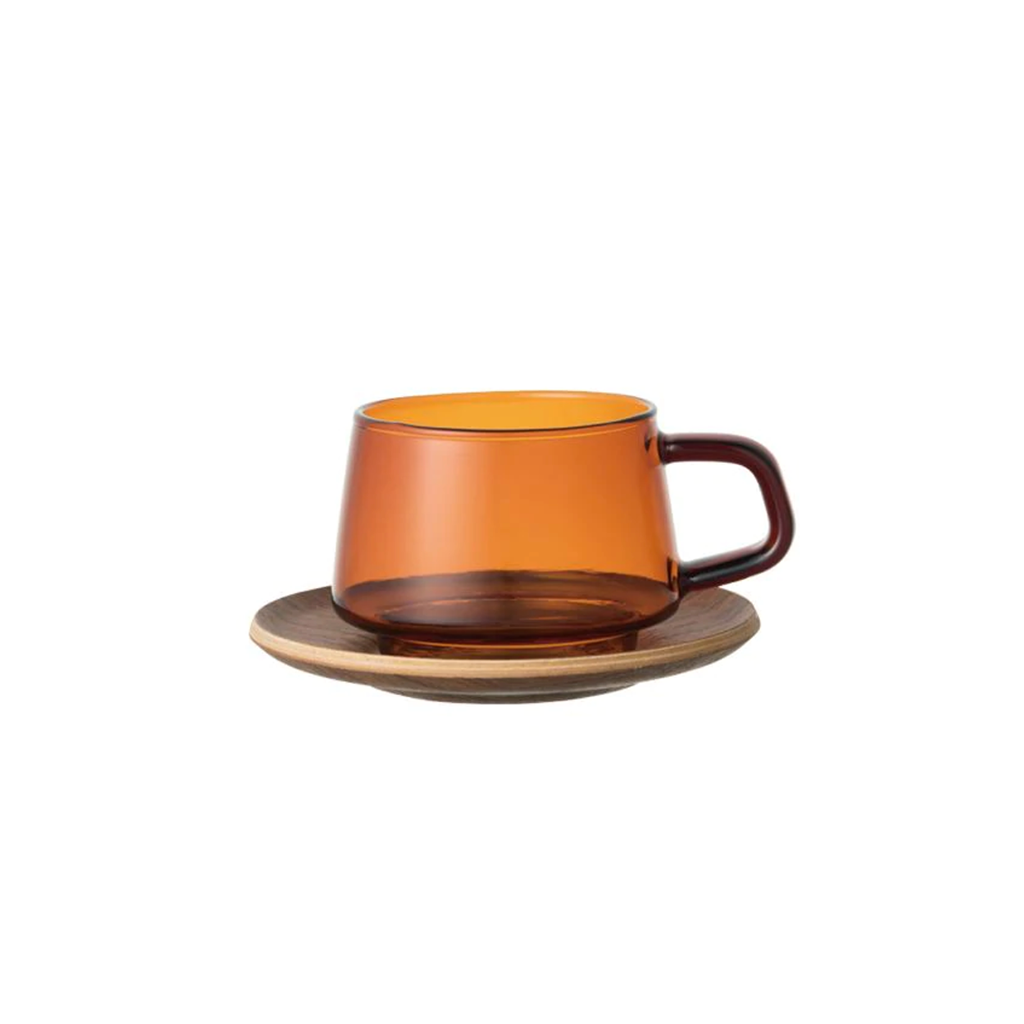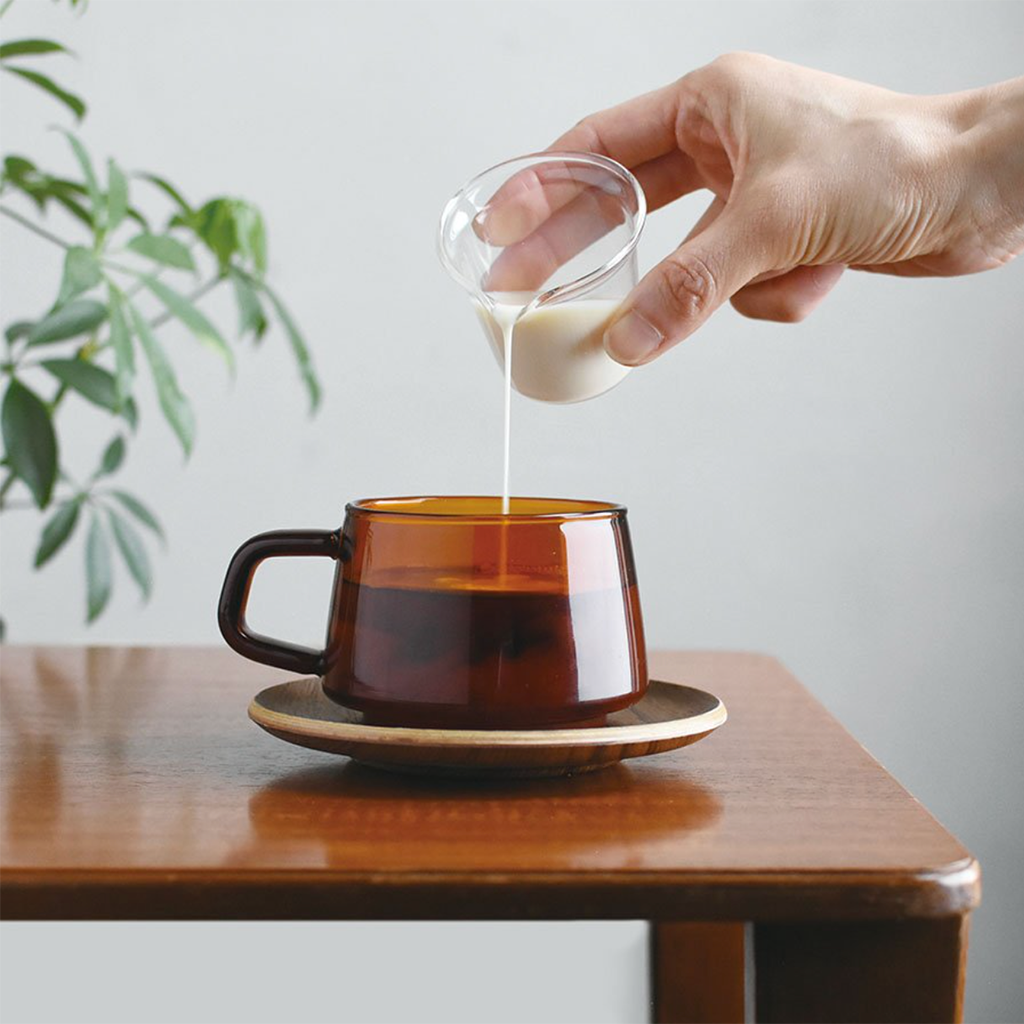 KINTO SEPIA Cup & Saucer - 270ml / 9oz
---
Like looking into an old photo, SEPIA evokes a sense of nostalgia and comfort. The square-shaped handles of cups and the gently curving form of tumblers allow you a firm grip. Made in China.
Size
[cup]
φ75 x H65 x W115 mm / 270 ml

φ3.0 x H2.6 x W4.5 in / 9.1 oz
[saucer]
φ130 x H17 mm

φ5.1 x H0.7 in
Details & Care Instructions
[Cup]
Heat‐resistant glass.
Maximum temperature differential: 120℃ / 248℉.
Microwave and dishwasher safe.
Do not overheat in the microwave or heat without water.
Use only for its intended purposes.
Do not use abrasive cleansers or steel wool.
Sudden temperature change may break or shatter the product. While the glass is hot, do not pour cold liquids into it and do not place it on a wet cloth or a wet surface.
[Saucer]
Teak/Plywood (Urethane coating).

Do not use in a dishwasher.

Do not soak in water.

Do not place near open flames.

Clean the surface with dry or tightly wrung out dishcloth after use.

Avoid direct sunlight, dry well after use and store in a dry place.

Slight differences may occur being handmade.

Color and grain of natural wood varies in each item.
Artful Craftsmanship & Cherishing Imperfection

Embracing the Beauty of Imperfections: Our unique collection is crafted from natural materials and lovingly handcrafted, resulting in delightful variations. It's important to note that the following characteristics are not defects but rather charming features that make each piece one-of-a-kind. Therefore, they are ineligible for return or refund:

- Tiny black holes and bubbles.
- Surface imperfections that add character.
- Inconsistent color tones, celebrating the organic nature of the materials.
- Different weights, sizes, and shades, showcasing the individuality of each item.
- Irregular patterns, lending an artistic touch to the design.
- Tiny irregularities of contact parts, highlighting the craftsmanship.
Actual product color may vary from the images shown.

Every monitor or mobile display has a different capability to display colors, and every individual may see these colors differently. Lighting conditions at the time the photo was taken can also affect an image's color. 

Spend The Nine cannot guarantee that the color you see accurately portrays the true color of the product.
California Prop 65: This business may sell products with chemicals known to the state of California to cause cancer, birth defects, or other reproductive harm. California Health and Safety code 25249.5 st seq.

For more information: www.P65Warnings.ca.gov