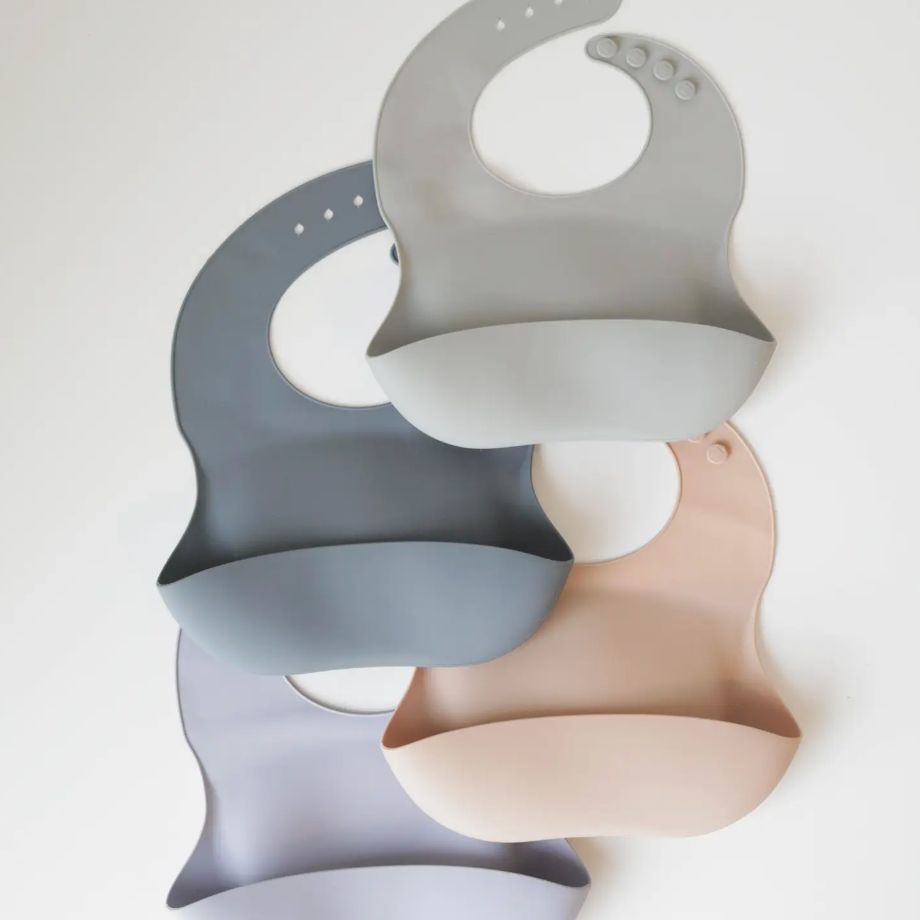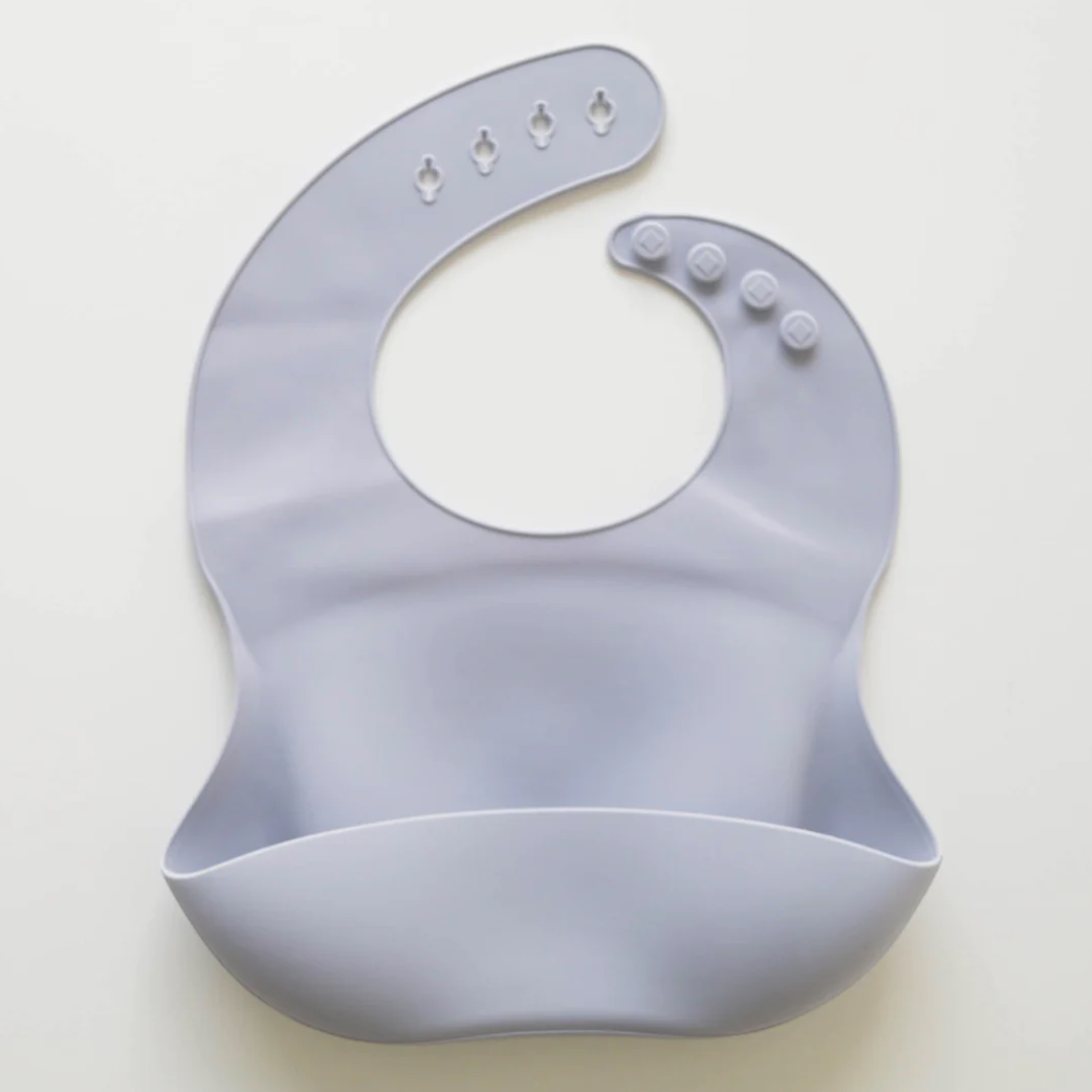 Silicone Baby Bib
---
Silicone baby bibs are specially crafted using 100% food-grade silicone, making them safe and non-toxic for your little one. Each bib design is carefully selected from a range of beautiful Pantone colors. The bib's front pocket is designed to catch spills, making feeding time a little less messy. Plus, these bibs are dishwasher safe, so you don't have to waste time and effort washing them by hand.
Busy moms and dads can breathe a sigh of relief knowing that keeping their babies clean and comfortable just got a little bit easier!
Artful Craftsmanship & Cherishing Imperfection

Embracing the Beauty of Imperfections: Our unique collection is crafted from natural materials and lovingly handcrafted, resulting in delightful variations. It's important to note that the following characteristics are not defects but rather charming features that make each piece one-of-a-kind. Therefore, they are ineligible for return or refund:

- Tiny black holes and bubbles.
- Surface imperfections that add character.
- Inconsistent color tones, celebrating the organic nature of the materials.
- Different weights, sizes, and shades, showcasing the individuality of each item.
- Irregular patterns, lending an artistic touch to the design.
- Tiny irregularities of contact parts, highlighting the craftsmanship.
Actual product color may vary from the images shown.

Every monitor or mobile display has a different capability to display colors, and every individual may see these colors differently. Lighting conditions at the time the photo was taken can also affect an image's color. 

Spend The Nine cannot guarantee that the color you see accurately portrays the true color of the product.
California Prop 65: This business may sell products with chemicals known to the state of California to cause cancer, birth defects, or other reproductive harm. California Health and Safety code 25249.5 st seq.

For more information: www.P65Warnings.ca.gov